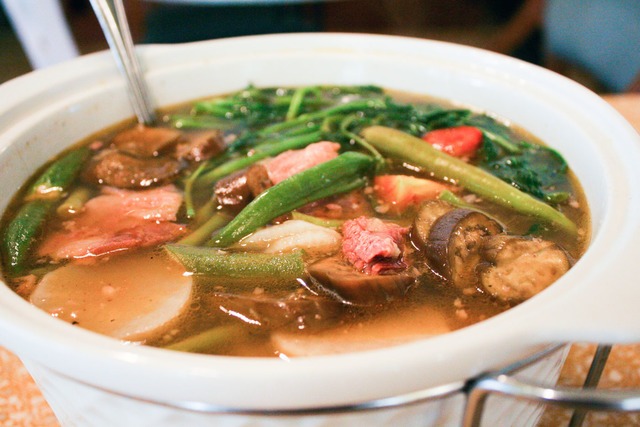 Sentro 1771
, true to its name, is a meeting point. It is where several different qualities and ideas converge — of past and present, of laidback and sophisticated, of homegrown and international.
For over 15 years now, it has maintained this balance, creating delectable culinary experiences for many living in the Metro.
Established in 2002, the restaurant was born out of a passion for pushing the bounds in what it means to be Filipino food. With the tagline "First in Modern Filipino Cuisine," It prides itself on its ability to reimagine and synergize.
From using foreign techniques in cooking (Swiss and French to be exact) while still keeping true to traditional Filipino flavors, to architecture that evokes the Commonwealth-era but is still modern and chic.
This innovative knack has become one of Sentro 1771's greatest strengths in keeping its name still at the forefront of conversations. And just like what they did with their signature Sinigang na Corned Beef, every so often Sentro 1771's exhibits their skill by proving that there will always be more spins to classic local dishes.